Norway, a land of breathtaking fjords, dramatic landscapes, and vibrant cities, beckons travelers to uncover its natural beauty and rich cultural heritage. From the awe-inspiring Northern Lights to the vibrant capital city of Oslo, Norway offers an array of experiences that cater to nature enthusiasts, history buffs, and adventure seekers. In this comprehensive guide, we provide essential information to help you immerse yourself in the enchanting wonders that make Norway a must-visit Scandinavian destination.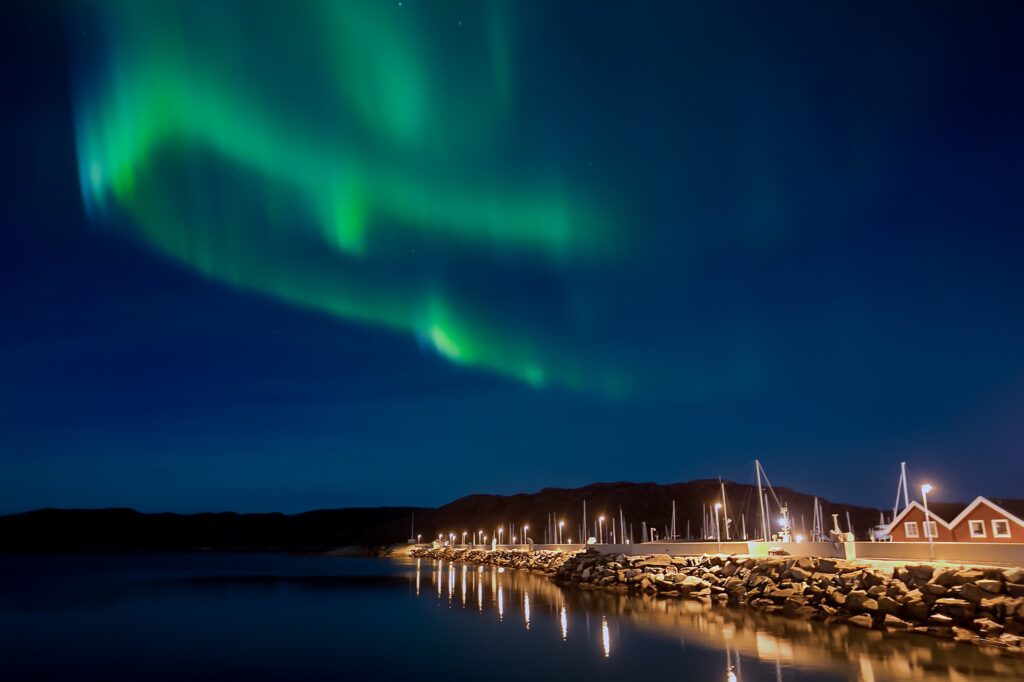 Oslo: A Modern Nordic Metropolis: The capital city, Oslo, combines modern architecture with historic charm. Explore the Vigeland Sculpture Park, visit the iconic Oslo Opera House, and delve into the country's history at the Viking Ship Museum.
Norwegian Fjords: Nature's Masterpiece: Norway's fjords are among the world's most iconic natural wonders. Cruise through the majestic Geirangerfjord, marvel at the cascading waterfalls, and immerse yourself in the serene beauty of Nærøyfjord, a UNESCO World Heritage site.
Bergen: Gateway to the Fjords: Bergen, a picturesque coastal city, is a hub for exploring the fjords. Visit the historic Bryggen Wharf, ride the Fløibanen funicular for panoramic views, and enjoy fresh seafood at the bustling Fish Market.
Northern Lights and Arctic Adventures: Norway is a prime destination to witness the Northern Lights. Head to Tromsø for a chance to witness this awe-inspiring natural phenomenon and engage in Arctic adventures like dog sledding and reindeer sleigh rides.
Viking History and Stave Churches: Discover Norway's Viking heritage at sites like the Lofotr Viking Museum and the historical city of Trondheim. Explore stave churches, such as the iconic Urnes Stave Church, which showcase medieval architecture.
Culinary Delights and Seafood Feasts: Norwegian cuisine embraces its coastal heritage with an abundance of seafood. Savor dishes like "rakfisk" (fermented fish) and traditional "smørbrød" (open-faced sandwiches).
Etiquette and Greetings: Norwegians value respect and modesty. A firm handshake and direct eye contact are customary. Tipping is not obligatory, as service charges are often included in the bill.
Language and Currency: The official language is Norwegian, and English is widely spoken. The currency is the Norwegian Krone (NOK).
Practical Tips:
Time Zone: Central European Time (CET, UTC+1)
Norway's efficient public transportation system includes trains, buses, and ferries.
Conclusion: Norway, with its awe-inspiring landscapes, rich history, and vibrant culture, promises a journey that's both immersive and unforgettable. Whether you're witnessing the Northern Lights, cruising through fjords, or exploring historic cities, Norway offers a multitude of experiences. Embrace the country's unique charm, from Viking heritage to natural wonders, and embark on a voyage that captures the essence of this captivating Nordic destination, leaving you with cherished memories of its beauty and authenticity.